Smallholders will find that there are two new creepy crawly books that have been published recently, which will be useful additions to their libraries. We all have spiders on our plots. And though moths are a part of the insect life on a smallholding, we might not be so keen on their caterpillars.
Field Guide to the Spiders of South Africa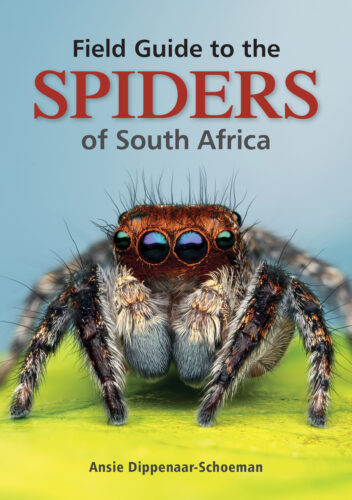 When it comes to South African spiders, Ansie Dippenaar-Schoeman is one of the foremost experts. Her legacy of publications is vast. She was involved in describing 43 new spider species and 38 were named after her.
So her revised edition, published earlier this year, of the Field Guide to the Spiders of South Africa is the most comprehensive guide to South African spiders.
Thoroughly revised and updated, the book features over 780 of the more common spider species encountered in the field and in homes and gardens. It also includes representative species from some of the rarer spider families.
There are 'Quick Keys' to the 72 South African spider families, which provide a useful starting point to identification.
Succinct genus and species accounts cover identifying characteristics, breeding, behaviour, distribution and conservation status.
The colour photographs and/or illustrations as well as distribution maps support each entry.
The introductory chapter discusses spider morphology, spider life cycle, the functions of silk, as well as spider collection techniques.
A section on venom identifies species that pose a danger to humans, unpacks neurotoxic and cytotoxic venom, and details the symptoms and treatment of spider bites.
Published by Penguin Random House, the recommended price is R480.
Southern African Moths & their Caterpillars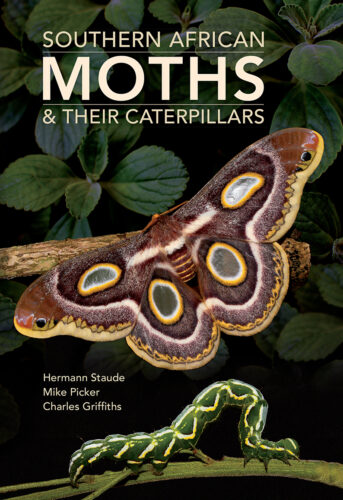 Authoritative and informative, Southern African Moths & their Caterpillars was written by Hermann Staude, Mike Picker and Charles Griffiths. It provides a comprehensive overview of the moth fauna of the region.
Featuring more than 1,500 of the 11,000 species occurring here, the guide focuses on:
those that are most abundant,
species that are of economical or ecological importance,
those which are conspicuous or unusual.
This essential guide offers authoritative text which is richly supported by photographs of both adult moth and larva.
It contains clear ID pointers, plus information on biology, habitat and distribution.
There is also an informative introduction covering evolution, life cycle, diversity and ecological importance of moths.
Recommended Price: R550.00
Click here to read other articles about arachnids, insects and other critters.